The saying goes that a crisis shows your true character, and if their approach to 2020 is any indication, Portland Garment Factory is one of fashion's forces for good.
The Oregon-based factory had been in business for 12 years manufacturing for local and international clients when the pandemic hit. Business slowed right away, according to Donna White, Portland Garment Factory's operations manager, but they retooled their mission for the short term.
"In March when Covid hit, we saw the loss of projects at the same time that we got word of an impending shortage of PPE in our area," White says. "We identified two goals for PGF: 1. Stay in business and 2. Be helpers."
Leveraging their unique position as a domestic manufacturer, Portland Garment Factory immediately saw ways that they could make a difference.
"We hit the ground running and started making medical masks at PGF and selling them at cost to the healthcare community," White says.
Pivoting to masks ensured that while their production lines might have slowed from client projects, they kept a steady stream of fulfilling work for the team. Their other unique business feature, their online store, aptly named PGF Gift Shop, also became a part of their 2020 plan.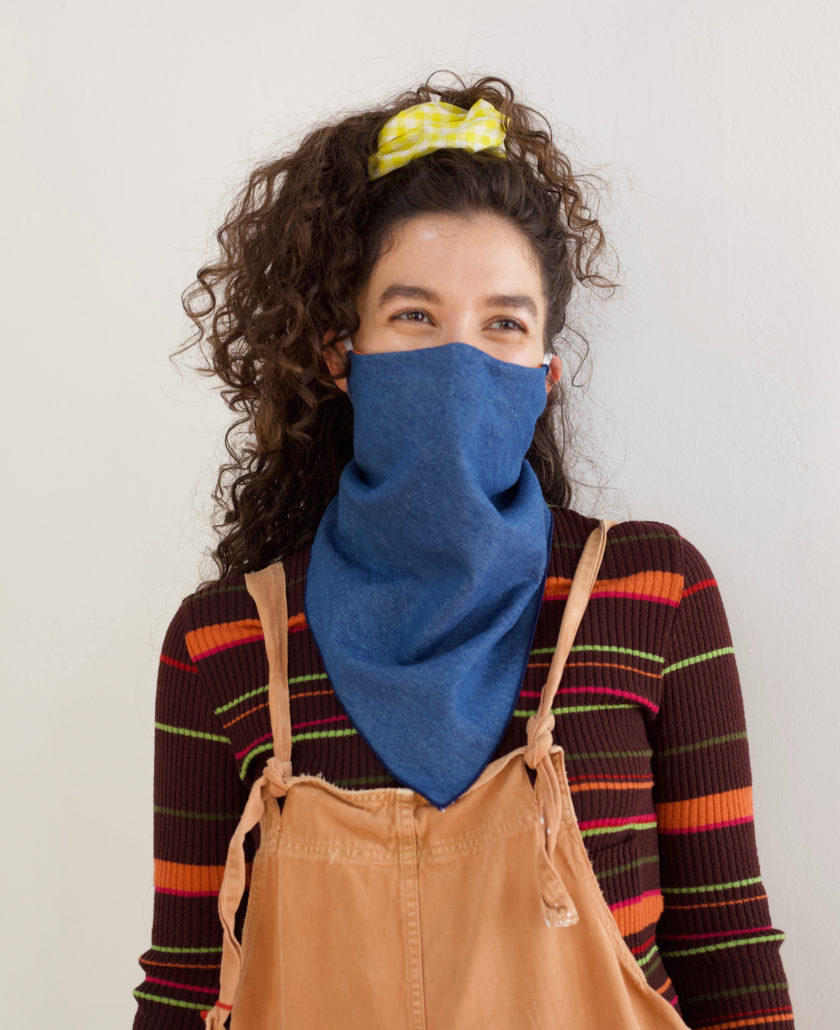 "After the need for medical masks subsided, we started making and selling reusable, cloth masks for the general public as well as custom orders for other businesses and organizations," White says.
Online among PGF Gift Shop's offerings is their LeMask, a convertible face mask/head scarf/neckerchief hybrid that for every one sold, they donate a barrier mask to a local nonprofit.
"To date, we've made over 60,000 masks in our factory and we've donated over 2,700 masks to vulnerable communities."
In tandem with this shift to producing their own products, they started ramping up their existing offerings including a loose collection of cushions, pet beds, and even clothing and accessories.
The wide variety comes with a message: Portland Garment Factory is a zero-waste facility and items are created using the excess fabric and trims left over from the factory's client projects. Large scraps turn into attractive patchworks, and tiny leftover pieces of fabric are pulverized and turned into a fluffy filling that beats out conventional synthetic fills in terms of sustainability.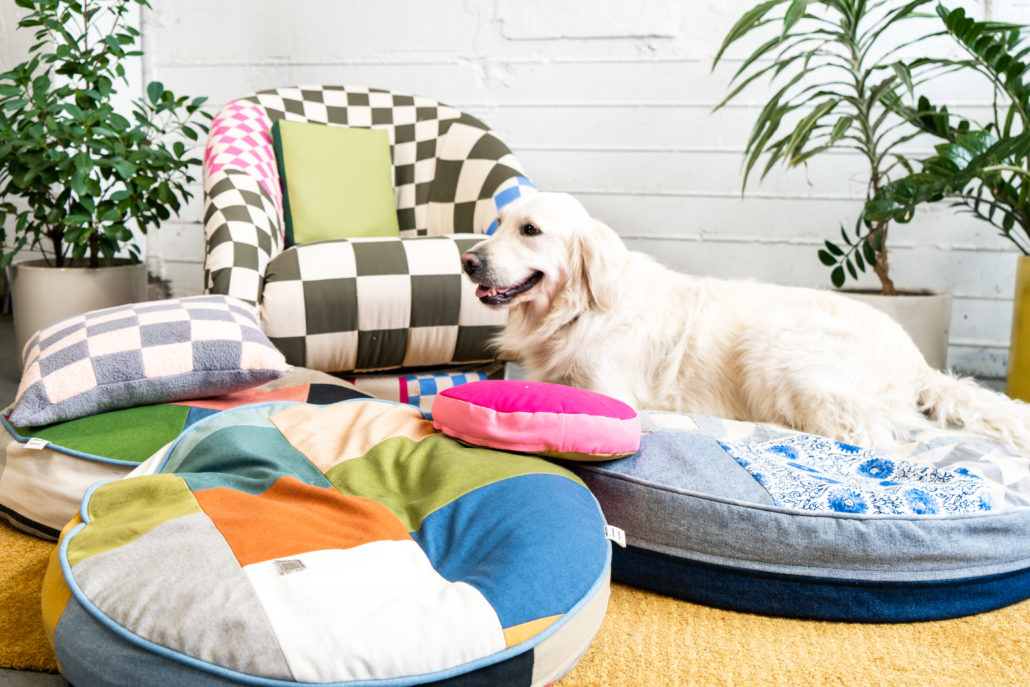 According to White, last year was all about "making the system that we have work to meet the occasion."
"It's been a really interesting transition during the pandemic," White says. "Prior to the pandemic, we were almost exclusively producing client orders at our factory and doing development and full service production."
Recognizing their business's capabilities and the pandemic-led push to move more online, they successfully survived–and thrived–in 2020.
"It has been a challenging year but we are grateful that we are still open, and that we've had the opportunity to make a positive impact."
White points to ApparelMagic, the tool they've used for the past six years to track and manage their manufacturing, as one system they can rely on when little around them is functioning like normal.
"I've had nothing but amazing support from ApparelMagic," White says.
And what's next for 2021?
"We're really hopeful. We're already experiencing business picking up," White says. "The kind of business that, pre-pandemic, we relied upon."
That said, they're not forgetting what they've learned in the past year, and Portland Garment Factory is already planning to expand their gift shop.